Wine and Roses Choral Concert presented by LMC Visual & Performing Arts Department
2:00 pm
Event published by The Mendel Center at Lake Michigan College
2755 E. Napier Avenue
Benton Harbor
49022
(directions)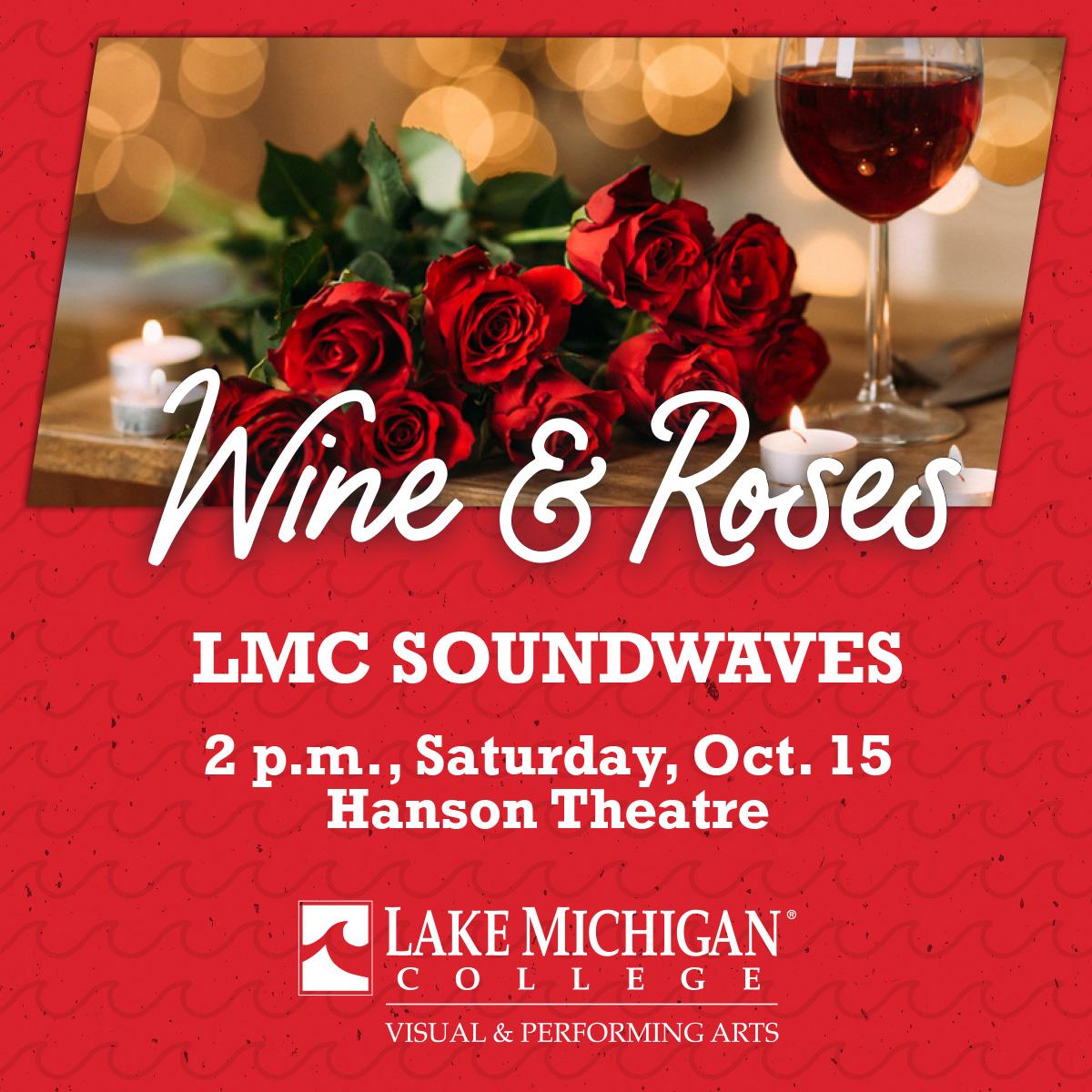 Wine and Roses feature the sounds of LMC Soundwaves and wine tastings from the College's campus winery, Lake Michigan Vintners, all in a casual atmosphere. Each collection of rose-themed songs will be paired with red or white wine. Campus winemaker Timothy Godfrey will explain the winemaking process and "notes" of flavor for each wine.
LMC Soundwaves is under the direction of Rebecca Derbas-Selvidge. This dynamic student ensemble performs frequently in concert each semester. The selections performed are drawn from the standard choral repertoire and include madrigals, motets, folk songs, spirituals, and jazz. Ensemble membership is comprised of LMC students by audition.
This event is presented by the Lake Michigan College Visual & Performing Arts Department in the Hanson Theatre of the Lake Michigan College Mendel Center on the Benton Harbor Campus, 2755 E Napier Avenue.
Admission: Free
Contact: The Mendel Center Box Office