Sticky Scissors LIVE in the alley at FIVE!
5:00 pm - 9:00 pm
Event published by Chill Hill
August 27, 2022
5:00pm – 9:00pm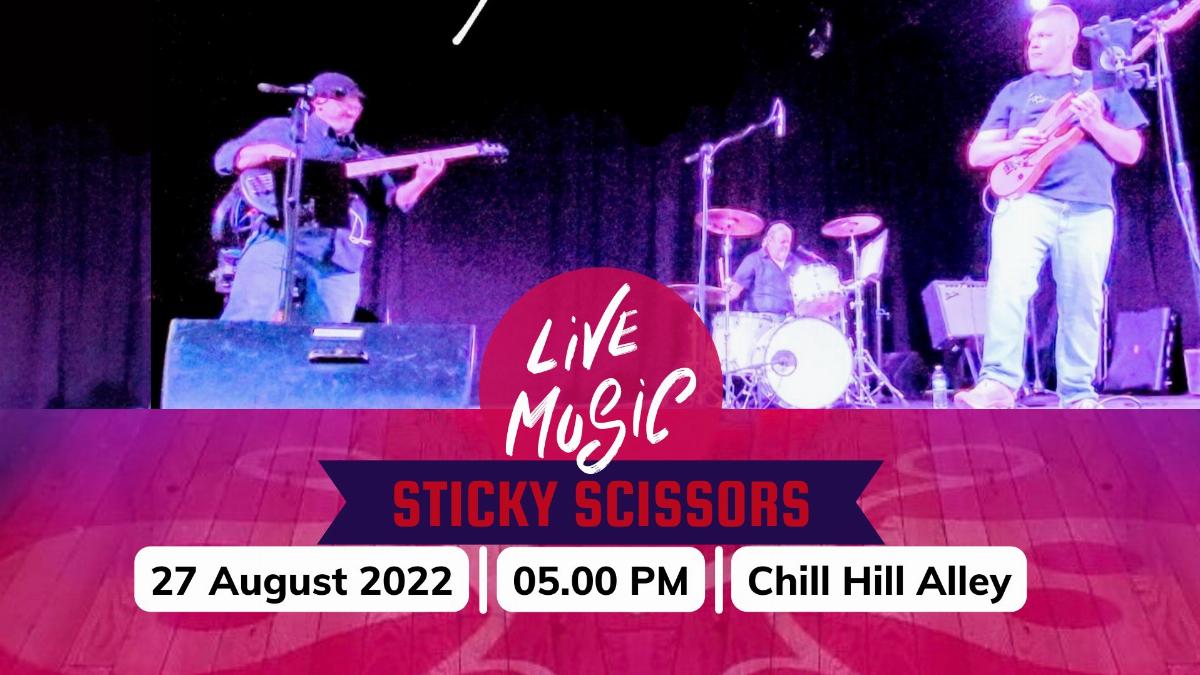 Help us welcome Sticky Scissors back to Chill Hill Winery for another night of LIVE music in the alley on Saturday, August 27th!
They will play your favorites from classic rock to today's hits & will keep you dancing!
Grab dinner at the Nola Roux food truck & be sure you ask about our seasonal slushie shake-ups + new wine & cider options!
$5 cover to enter the alley.
*Free admission with Chillbilly Membership!
Admission: $5