One Last Rally in the Alley with the 1985 at Chill Hill Winery!
5:00 pm - 9:00 pm
Event published by Chill Hill
October 08, 2022
5:00pm – 9:00pm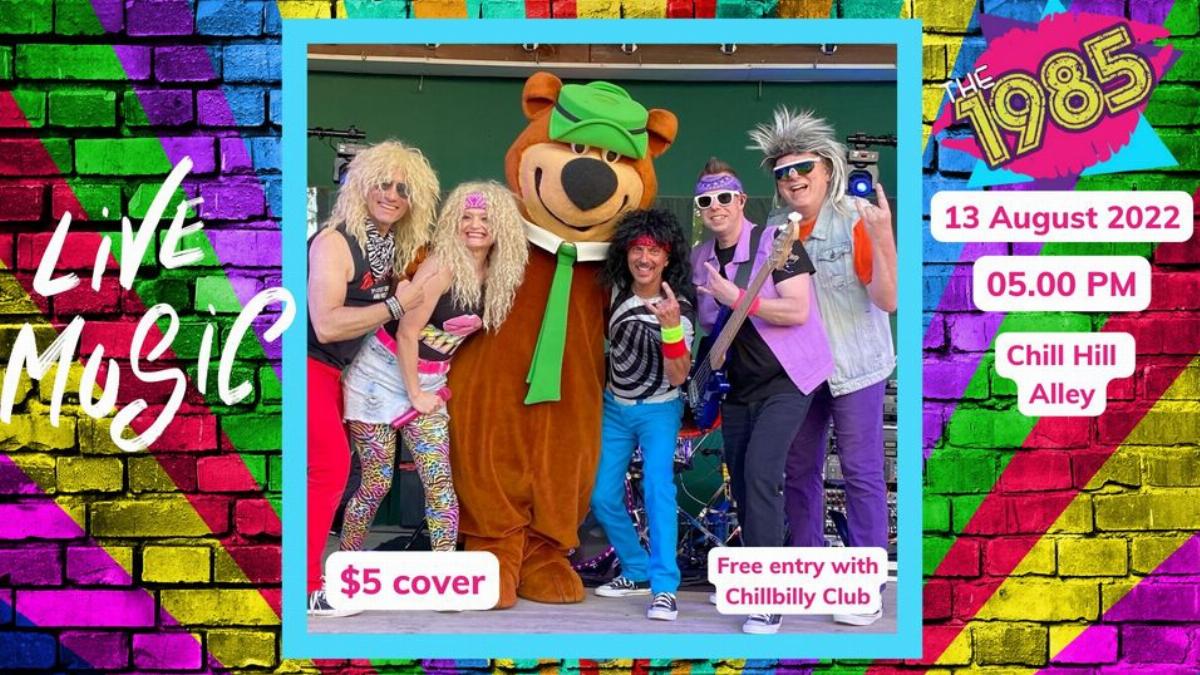 Join us in the alley for our last outdoor event of the season. We'll be listening to great music, eating BBQ & drinkin' the night away on October 8th!
The 1985 Band will be LIVE in the alley, helping us bring a close to our outdoor event season from 5 – 9 PM + Big Paws BBQ will also be on-site.
Please ask about our seasonal slushie shake-ups (they'll be going away with the arrival of colder weather) + new wine & cider options!
Thank you all for another amazing season! See you next year!
$5 cover to enter the alley.
*Free admission with Chillbilly Membership!
Admission: $5