Mississippi Heat at The Acorn
8:00 pm - 11:00 pm
Event published by The Acorn
107 Generations Drive
Three Oaks
49128
(directions)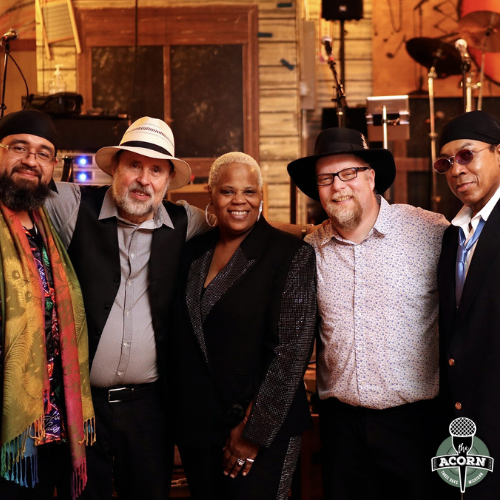 Led by harmonica master and songwriter Pierre Lacocque, Mississippi Heat is a world-class Chicago Blues Band. Their motto is "Traditional Blues With A Unique Sound" as they present fresh yet vintage-based musical ideas. MISSISSIPPI HEAT's name is a reflection of Pierre's reverence for Mississippi's blues culture and music. The band's conviction is that there is no deeper music than Delta-inspired blues to express what lies in everyone's soul. They have received worldwide critical acclaim, including from Living Blues Magazine:
"MISSISSIPPI HEAT delivers its traditional urban blues with a freshness, energy, and competence that makes them a treasure on today's Chicago scene."
Mississippi Heat is known internationally for its passionate blues delivery. Overseas and national touring have been an integral part of their work for decades. The band has appeared at many world-famous festivals including many in the US (like the Pocono's and the Chicago Blues Festivals), Scandinavia, Germany, France, Italy, Switzerland, The Netherlands, Canada, Tunisia, Finland, Venezuela, and in Mexico, among many others. Besides a scheduled European tour for 2018, they will also soon perform in Dubai.
Admission: $25 GA / $50 Reserved
Contact: Acorn Box Office Team