Live Music, Cash bar... Opening Reception for Annual Member Show
5:30 pm - 7:00 pm
Event published by Box Factory for the Arts
November 11, 2022
5:30pm – 7:00pm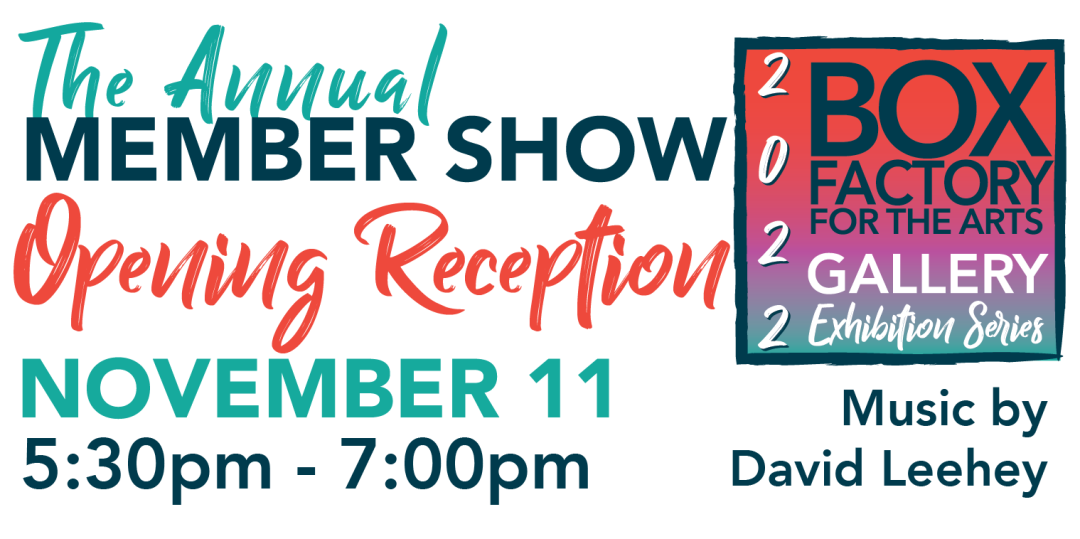 What defines you? is the question members of the Berrien Artist Guild will be answering in the Box Factory for the Arts' last exhibits of 2022. Artwork in all media will be on exhibit in all four galleries through January 16, 2023. Opening reception on November 11 from 5:30-7 p.m. will include a special piano presentation by David Leehey.
The theme of What defines you? is merely a starting point for the artist's interpretation. The annual member show is one of the most well-attended shows of the year, both in terms of visitors' and artists' participation.
This year during the opening reception guest pianist David Leehey, president of the Symphony of Oak Park and River Forest, will present a program of classical music. Leehey also serves as the orchestral pianist for the Symphony and has played piano solos with the Symphony. When not engaged in musical pursuits, he makes a living as a physician at Loyola University Medical Center and Hines VA Hospital. He and his wife Roslyn live in Oak Park and have three children, two dogs, and a cat.
Admission: Free