Live at The Acorn - OPEN MIC NIGHT WITH RIELY O'CONNOR & MOLLY B. MOON
8:00 pm - 10:30 pm
Event published by The Acorn
May 12, 2022
8:00pm – 10:30pm
The Acorn 107 Generations Drive
There Oaks
9128
(directions)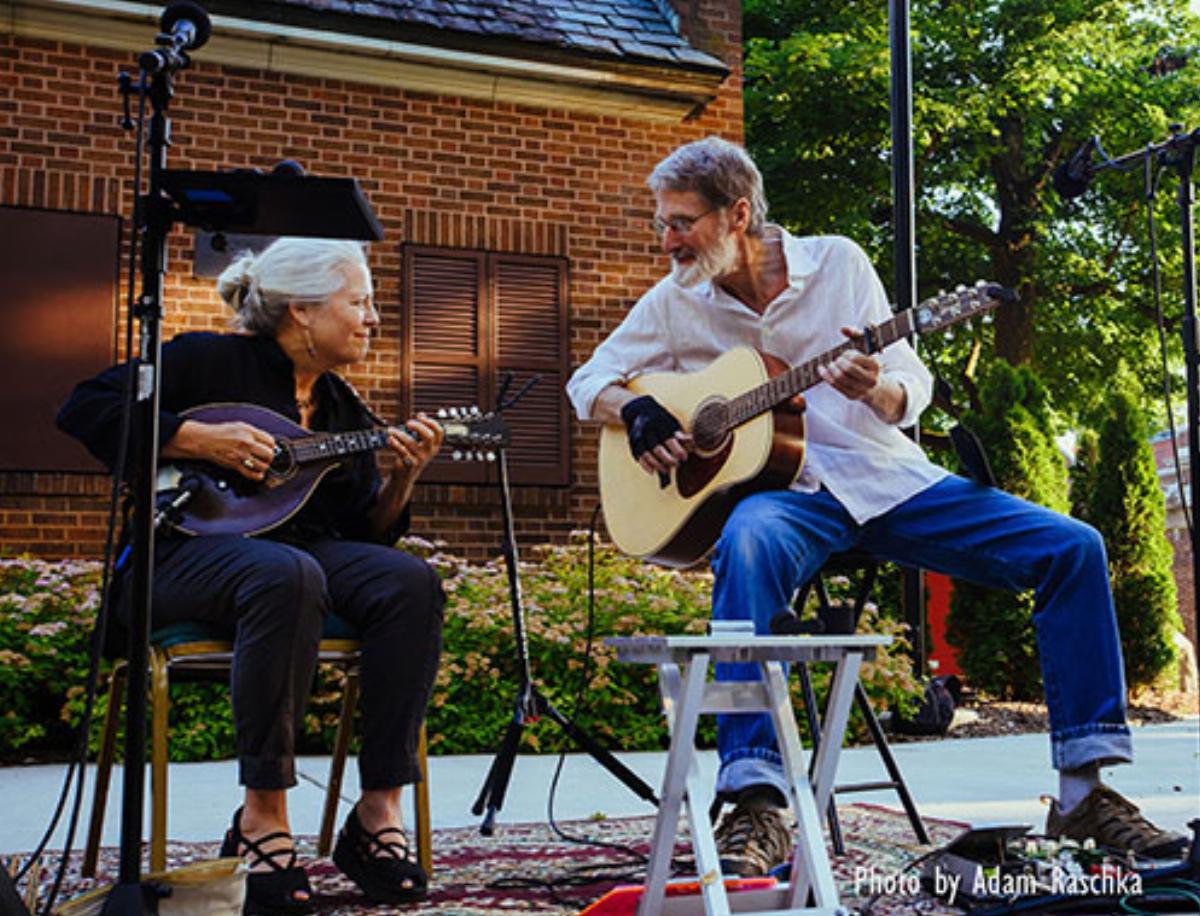 Where else in Harbor Country can you go for an evening filled with amazing talent? Come experience the region's most exciting array of acts, packed into one night on the fabulous Acorn stage with a state-of-the-art, professional sound system.
No Admission Fee, Donations Encouraged
Performer Inquiries: Email openmic@acornlive.org
ABOUT THE ARTISTS
Riely O'Connor and Molly B. Moon call both South Bend, Indiana and Apalachicola, Florida home, but they are very much "at home" on stages all over the Midwest, South and West. At each performance, they give the audience their unique blend of category-defying original songs. These originals are known for their powerful themes, insightful lyrics and wonderful melodies. From touching ballads to swinging blues, each song is imbued with wit and insight. On stage Riely and Molly deliver the goods with energy and dynamic stage presence. Molly and Riely have just released their second album, Something Light As Light.
---
Anyone entering the theater will be required to show proof of vaccination against COVID-19 or proof of a negative COVID-19 test within 72 hours prior to entry. Masks may be required. Click here to learn more about Acorn Covid-19 Policy.
---
RESERVED SEATING DONATION option includes a $25 tax-deductible donation to The Acorn and guarantees you a seat with optimal sightlines. $25 Donation per ticket holder in your group.
Note: Acorn Events are on EASTERN TIME
Box office opens at 4 pm
Doors open at 7 pm
Performance begins at 8 pm
Admission: Free. Donations encouraged