Holiday Evening Open House
4:00 pm - 7:00 pm
Event published by Niles History Center
December 17, 2022
4:00pm – 7:00pm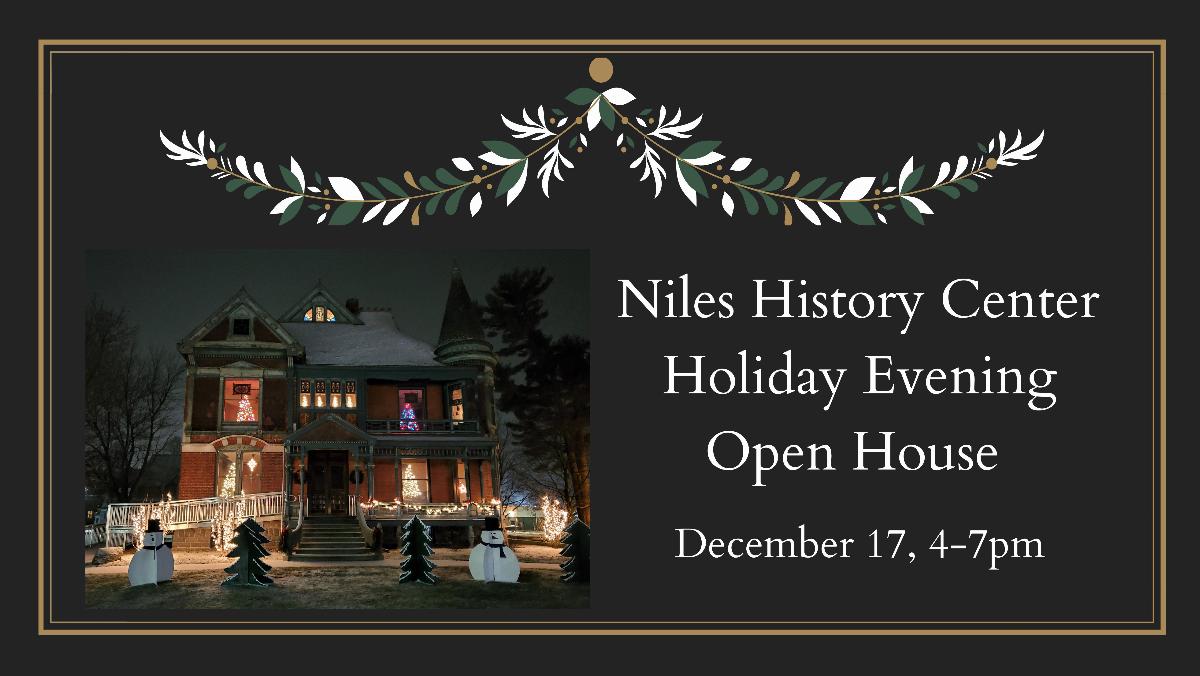 On Saturday, December 17 from 4-7 pm, the Niles History Center will host a special evening open house.
Visitors will have the opportunity to see the Fort St. Joseph Museum and Chapin Mansion dressed up for the holidays and decorated by various individuals and community groups in our theme for the year: "Season's Greetings."
This is the last chance to see the holiday decorations at the Chapin Mansion before the end of the 2022 season.
Admission is free!
Admission: Free