Holiday Art Hop
6:00 pm - 9:00 pm
Event published by ARS Gallery, Arts and Culture Center
December 09, 2022
6:00pm – 9:00pm
147th Fifth Street
Benton Harbor
49022
(directions)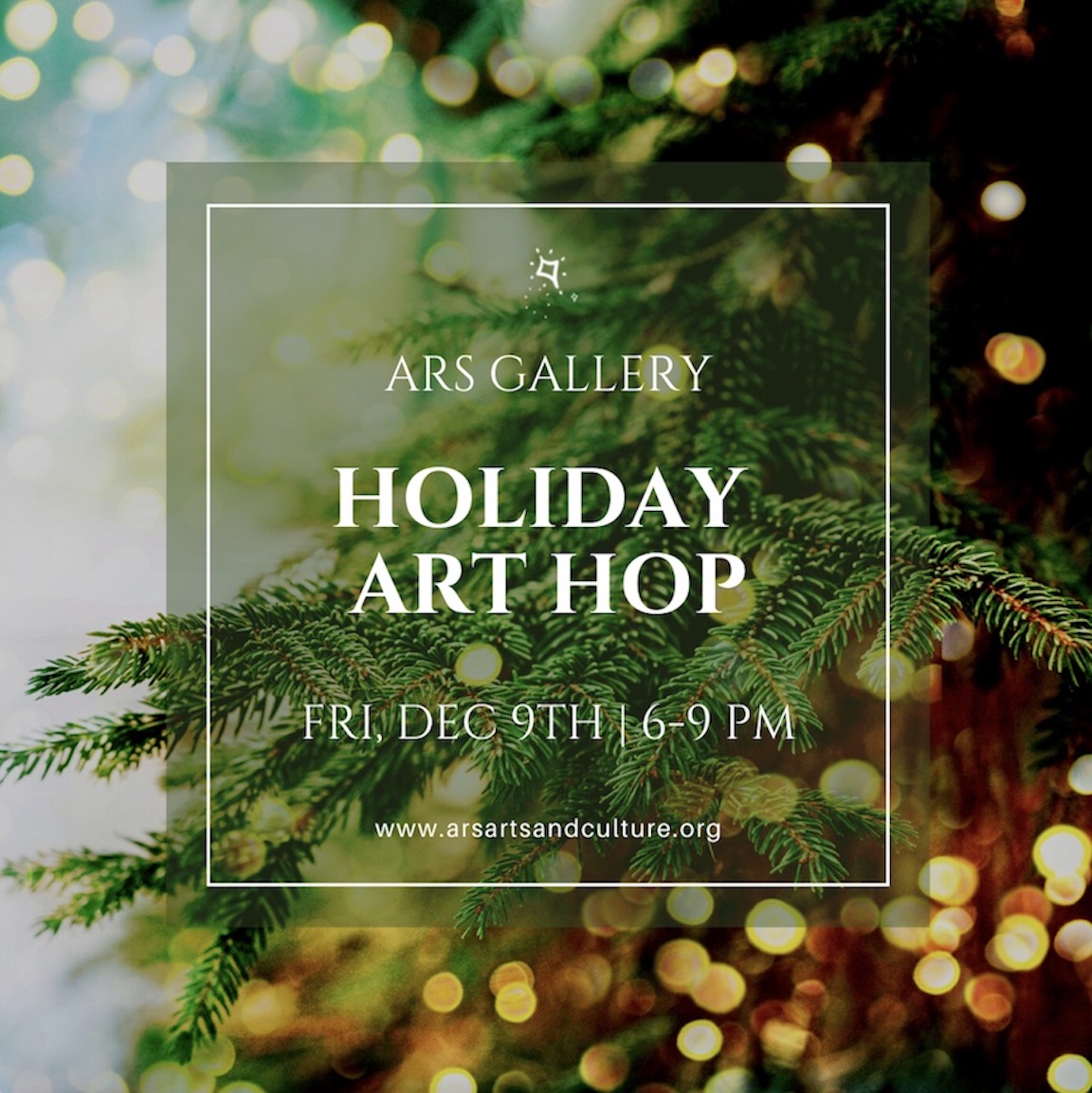 Join ARS in the Benton Harbor Arts District for the BHAA Holiday Art Hop.
You can check out local art galleries, shopping, music, demonstrations, and food. From the Livery to the Library, from ARS to Waterstreet Glass, and everywhere in between join us for a festive time.
Jolly up your holiday spirit with light bites and refreshments with us and the stunning work of New Zealand artist Emma Bass, painting by Amelia Briske and Ara Lucia!
Admission: Open to Public
Sponsored by: Benton Harbor Arts Association
Contact: Anna