Epicurean Dinner Series | Dinner 3 - Fall Farm to Table
5:00 pm - 8:00 pm
Event published by Free Run Cellars
September 08, 2022
5:00pm – 8:00pm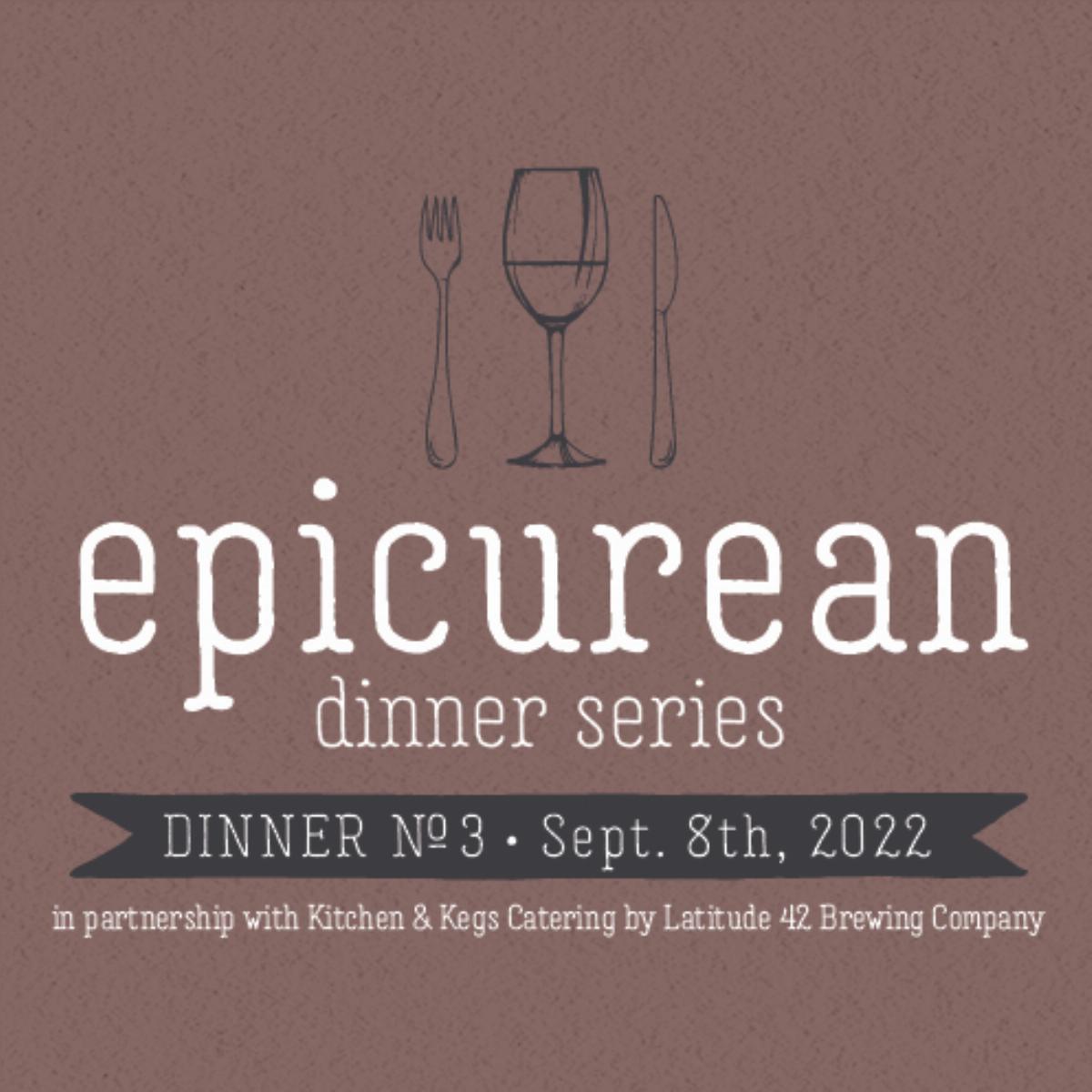 Experience locally grown food and wine at this Epicurean Dinner at Free Run Cellars! We're pairing a few of our award-winning Free Run wines with delectable small plates from Kitchen & Kegs Catering by Latitude 42 Brewing Company.
The third Epicurean Dinner will be on Thursday, September 8, starting at 5:30 pm EST. This dinner event will feature a "Fall Farm to Table" flavor menu curated by Chef Kasey & Georgia D. Leventis-Molina. Farm dinners provide an opportunity for food lovers to learn more about the people and places that grow their food.
Fall Farm to Table Menu Details
Course 1: Local Cured Pork Belly | Free Run Cellars Dry Riesling
Pork belly, Michigan apple mostarda, arugula, and reduced balsamic vinegar
Course 2: Charred Corn Salad | Free Run Cellars Sauvignon Blanc
Charred corn, tomato, pecorino Toscano, scallions, red wine vinegar, and parsley
Course 3: Roasted Chicken | Free Run Cellars Pinot Noir
Local chicken seasoned with lemon, garlic, sage, and rosemary, served with sweet potato mash toasted pecans topped with local Michigan maple syrup, sage, and brown butter
Course 4: Pumpkin Cheesecake with fresh whipped cream | Free Run Cellars Valvin Muscat
Tickets must be purchased in advance, as space is limited and could sell out quickly.
Admission: $85 per person