Crossing the Inland Sea: Sailing from the Windy City to St. Joseph/South Haven
6:30 pm - 7:30 pm
Event published by Michigan Maritime Museum
April 19, 2023
6:30pm – 7:30pm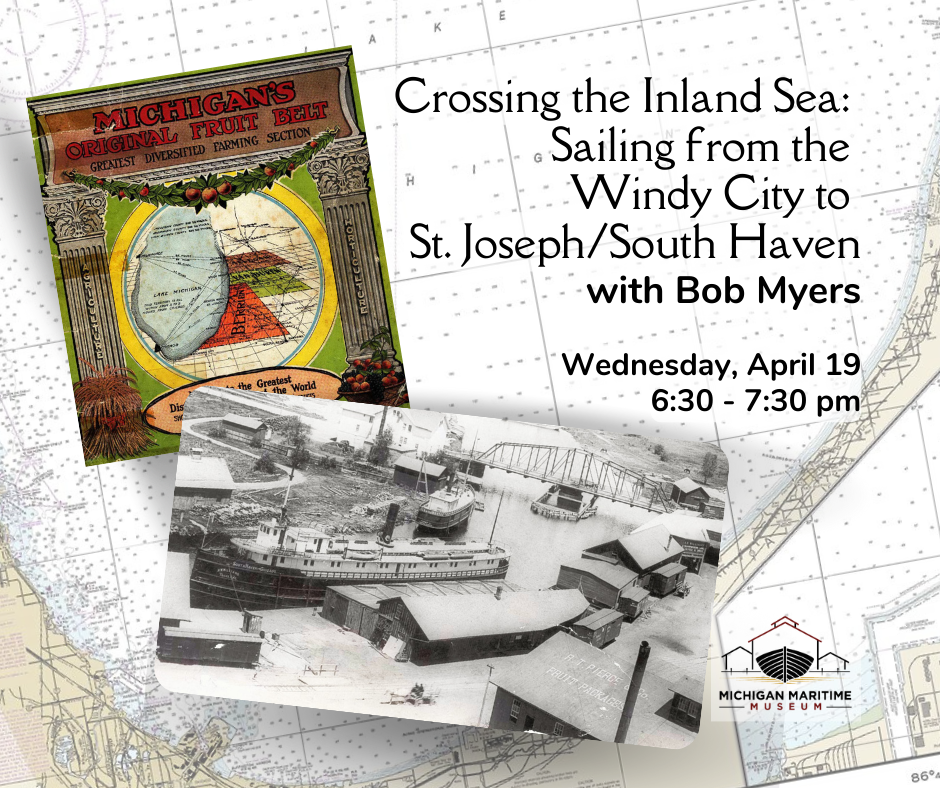 Great Lakes shipping companies billed their service across Lake Michigan as "The Dustless Way to Happy Land." Steamships carried highly perishable cargoes of fruit from southwest Michigan orchards to Chicago dinner tables, and tourists from the hot city sidewalks to Michigan's pleasant beaches and tourist resorts. Join us to discover the delights – and occasional hazards – of sailing the inland seas from the Windy City to St. Joseph and South Haven.
Bob Myers of the Historical Society of Michigan will join us to share the fascinating story of this crucial shipping route and how it connected our community to the Windy City.
This event is FREE for museum members and $10 for non-members.
Admission: Free for museum members; $10 for non-members