Acorn Holiday Open Mic Night featuring Abbie Thomas
7:00 pm - 9:00 pm
Event published by The Acorn
December 15, 2022
7:00pm – 9:00pm
107 Generations Drive
Three Oaks
49128
(directions)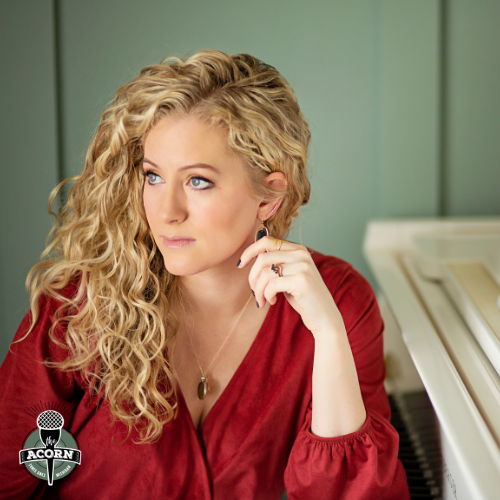 Our annual Acorn Holiday Open Mic Night will get you in the spirit of the season with some of your favorite Open Mic Night performers from throughout the past year – PlayHouse, Joe Bisceglia, Brian Kanyer, Nikki Gauthier, Patti Shaffner, and MORE!
Our Featured Artist:
Abbie Thomas is a full-time, independent singer-songwriter, and earns her income from playing live music at wineries, breweries, private events, and the occasional opening act opportunity. She started playing live part-time in 2019 and switched to full-time in 2021 after losing her full-time corporate job during covid shutdowns. Abbie started writing instrumental music when she was about 7 years old and began writing lyrics when she was a teen. Abbie's career highlights include opening for nationally touring artists, including Rachel Baiman, Cathy Richardson, Girl Named Tom, and Laine Hardy. She also has a music video that has earned some film festival award nominations.
Come experience Harbor Country's most exciting array of acts, packed into one night on the fabulous Acorn stage with a state-of-the-art, professional sound system.
No Admission Fee, Donations Encouraged
Admission: FREE / $25 Reserved
Contact: Acorn Box Office Team