A History of the Graham & Morton Transportation Company
6:30 pm - 7:30 pm
Event published by Michigan Maritime Museum
January 18, 2023
6:30pm – 7:30pm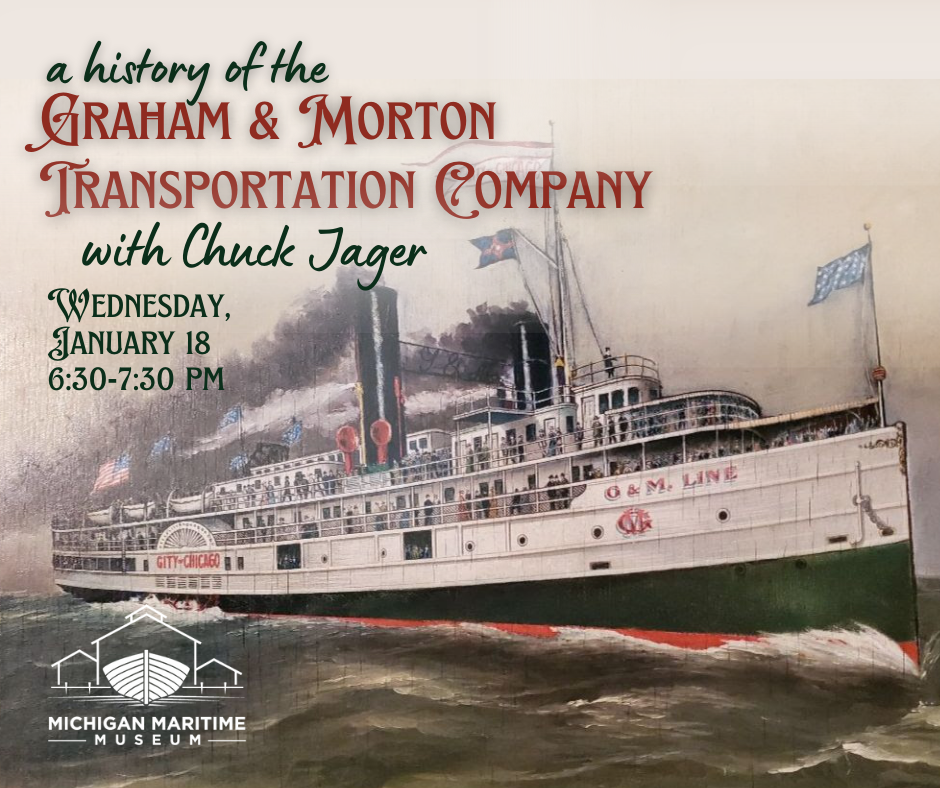 For more than 50 years, the Graham & Morton Transportation Company carried Southwest Michigan fruit to Chicago and returned with tourists to Benton Harbor, St. Joseph, Saugatuck, and Holland.
Chuck Jager, the Executive Director of the Morton House Museum in Benton Harbor, will give an illustrated talk on the Graham & Morton Line.  Jager will share the family and personal background of the two founders of the G &M Line, the story of the birth, history, and decline of the shipping line, as well as information and stories of each of the ships that were part of the "Steel Fleet of White Flyers."
This event is part of the Michigan Maritime Museum's 2022-2023 Steamship Lecture series. Tickets are FREE for Museum members and $10 for non-members.
Admission: Free for museum members; $10 for non-members