2nd Annual Great BCHA Bunny Hunt
11:00 am - 12:00 pm
Event published by Berrien County Historical Association
April 02, 2023
11:00am – 12:00pm
313 N. Cass Street
Berrien Springs
49103
(directions)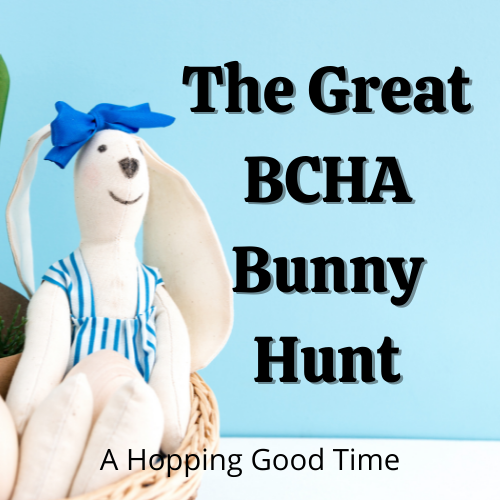 The Bunnies are waiting to be found!
The Great BCHA Bunny Hunt returns for its second year, with 24 goody-filled rabbits waiting to be taken home by you. While this family-friendly event is free, RSVPs will be required due to the limited number of bunnies available. Learn how to secure your spot below.
The events will begin at 11:00 a.m. and hunters have one hour to find one of the hidden rabbit tokens in our buildings. The token will be exchanged for an 8" rabbit filled with candy and small toys. Due to their size, there is a limit of ONE RABBIT per family.
To secure your spot, call us at 269-471-1202 or email us at info@berrienhistory.org.  Registration runs from March 1st to April 1st.
While this event is free, donations are welcomed and will be used to support future programs like this!
Admission: Free